2018 Garden Gala Fundraiser
Join us at this year's party, a Garden Gala Fundraiser for the King County Master Gardeners!
Friday May 4th, 2018
5:30PM – 8PM
Center for Urban Horticulture
3501 NE 41st Street
Seattle, WA 98105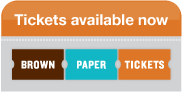 2018 Garden Gala on Friday, May 4, is a Master Gardener Foundation fundraiser. Tickets are $40. You can plan to have a great time at the Garden Gala the first evening of the CUH Plant Sale and support the King County Master Gardeners, too.
The Plant Sale opens at 4:00 pm. Plan to arrive early Friday and stop by the Gala table to pick up your Garden Gala badge and a coupon for $5 off your first $50 at the sale. Then it's time to shop, and at 5:30 pm the partying starts.
New this year will be special Garden Gala raffle prizes for guests who purchase raffle prize tickets inside the Gala. Guests are encouraged to purchase the traditional raffle tickets, too ($10 for 5 chances to win one of 3 cash raffle prizes). All ticket income supports the Master Gardener activities in King County.
And, last, but not least, plants, plants, plants! Special plant selections will be available only to Gala attendees. More surprises are in the works. So, grab a Garden Gala ticket for yourself, a family member or a friend, or two!
Special guest, Cisco Morris and our Celebrity Chef Lynne Vea will be tasting and determining their favorites.  Bill Grassie with his red wines, Chateau St Michelle white wines, along with Mac and Jack beer.
Enjoy the select choice of hors d'oeuvres provided by this year's competing chefs from Chefs Pieter Dijkstra and Jelani Shaw's Foodz Catering, Chef Karen Binkhorst's Home Meals with Karen, Chef Brandon S. LaVielle's Lavish Roots, and Chef Ben Jablonsky's Pyramid Catering.   There will be all kinds of desserts from South Seattle Community College. Tony Lewis and his Jazz band, Kaffeine, are back.
Our own Master Gardener and local garden celebrity, Ciscoe Morris, will award the coveted Golden Brussels Sprout Award to the crowd's choice as winner of the Herb Hors d'oeuvres Challenge.  Celebrity Chef Lynne Vea of PCC Natural Markets will bestow the Celebrity Chef Award to her favorite hors d'oeuvres.
Every year it's a little bit different so plan on being there this year to check out the Gala Raffle prizes, you may walk away with one. Plan to kick-off to the 2018 gardening season in style. Invite your friends and family, and shop ahead of the crowds while you party. We hope to see you there! You can count on a wonderful evening, good fun, and the pick of the prizes and plants! Here are a couple samples of the raffle prizes. You might be a winner, but you have to come and party.
If you have questions, contact the Garden Gala Party Committee at previewparty@mgfkc.org.
Some photos from past years' parties.
This year's Garden Gala sponsors include the following.
The Foundation would like to acknowledge with gratitude the individuals and companies who, by their contributions of in-kind support, donations and underwritten expenses, help to make this event a success. Please remember to thank all our sponsors with your patronage.
This year's Chefs include:
The Foundation is especially thankful to the following for their contributions at this year's Garden Gala.
Tickets for prizes from the following businesses will be available inside the party to all who attend. Please show your support for the Foundation by trading at these businesses.
| | |
| --- | --- |
| | |
| | |
| | |
| | |
| | |
| | |
| | |
| | |
| | |