2019 CUH Plant Sale Party Fundraiser
Join us at this year's Happy Hour Plus Fundraiser for the King County Master Gardeners!
Friday April 26th, 2018
5:30PM – 8PM
Center for Urban Horticulture
3501 NE 41st Street
Seattle, WA 98105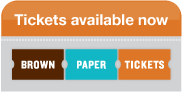 2019 Happy Hour Plus on Friday, April 26, is a Master Gardener Foundation fundraiser. Tickets are $60 at the door. You can plan to have a great time at Happy Hour Plus the first evening of the CUH Plant Sale and support the King County Master Gardeners, too.
The Plant Sale opens at 4:00 pm, and at 5:30 pm the partying starts. This year's party theme is Botany & Desire. There will be door prizes and enticing raffle prizes you won't want to miss!
Looking for something special to do? Try a signature cocktail, beer, wine and lovely hors d'oeuvres. Enjoy PLANT Talks, something new this year! Presentations will feature special guest speakers sharing their stories of Botany & Desire. These special guests include Celebrity Gardener Ciscoe Morris, ooh la la!, Jeff Daley, Head Gardener and Arborist at Seattle University, Tim Clemen, author of The Plant-Life Chronicles of a Seattle Gardener, and Nita-Jo Rountree, local garden designer and educator.
Guests must be 21 years of age. Additional raffle tickets will be available for cash prizes and you do not have to be present to win one of three prizes. Take a chance  $10 for 5 chances to win one of 3 cash raffle prizes. All ticket income supports the Master Gardener programs and activities in King County.
And, last, but not least, plants, plants, plants! Special plant selections will be available only to Happy Hour Plus attendees. More surprises are in the works. So, grab a Happy Hour Plus ticket for yourself, a family member or a friend, or two!
Taste hors d'oeuvres by Pyramid Catering, and wines fromChateau St Michelle and Bill Grassie, along with Mac and Jack premium beer.
Every year it's a little bit different, so plan on being there this year to check out the door prizes, you may walk away with one. Plan to kick-off to the 2019 gardening season in style. Invite your friends and family, and shop ahead of the crowds while you party. We hope to see you there! You can count on a wonderful evening, good fun, and the pick of the prizes and plants! You might be a winner, but you have to come and party.
If you have questions, contact the Party Committee at event-party@mgfkc.org.
Some photos from past years' parties.
THIS YEAR'S Happy Hour Plus SPONSORS
The Foundation would like to acknowledge with gratitude the individuals and companies who help to make this event a success. Contributions of in-kind support and underwritten expenses as well as our silent auction items and door prizes have been provided by the following organizations who consistently support the Master Gardener Program in our county. Please remember to thank all our sponsors with your patronage.
These Master Gardener Clinics:
Ballard Fred Meyer
Bellevue Nursery/Bellevue Botanical Garden
Issaquah
Kent/Covington
Lake City
Lake Washington Arboretum
Renton Farmers Market
Snoqualmie Valley
SoDo Home Depot
University District Farmers Market
Woodland Park Zoo
and You